Our faculty at STEA are highly-trained individuals with a genuine love for music and creating that love in others. Learn about each member of our faculty, visit their blogs for news regarding their classes, and send them a message below.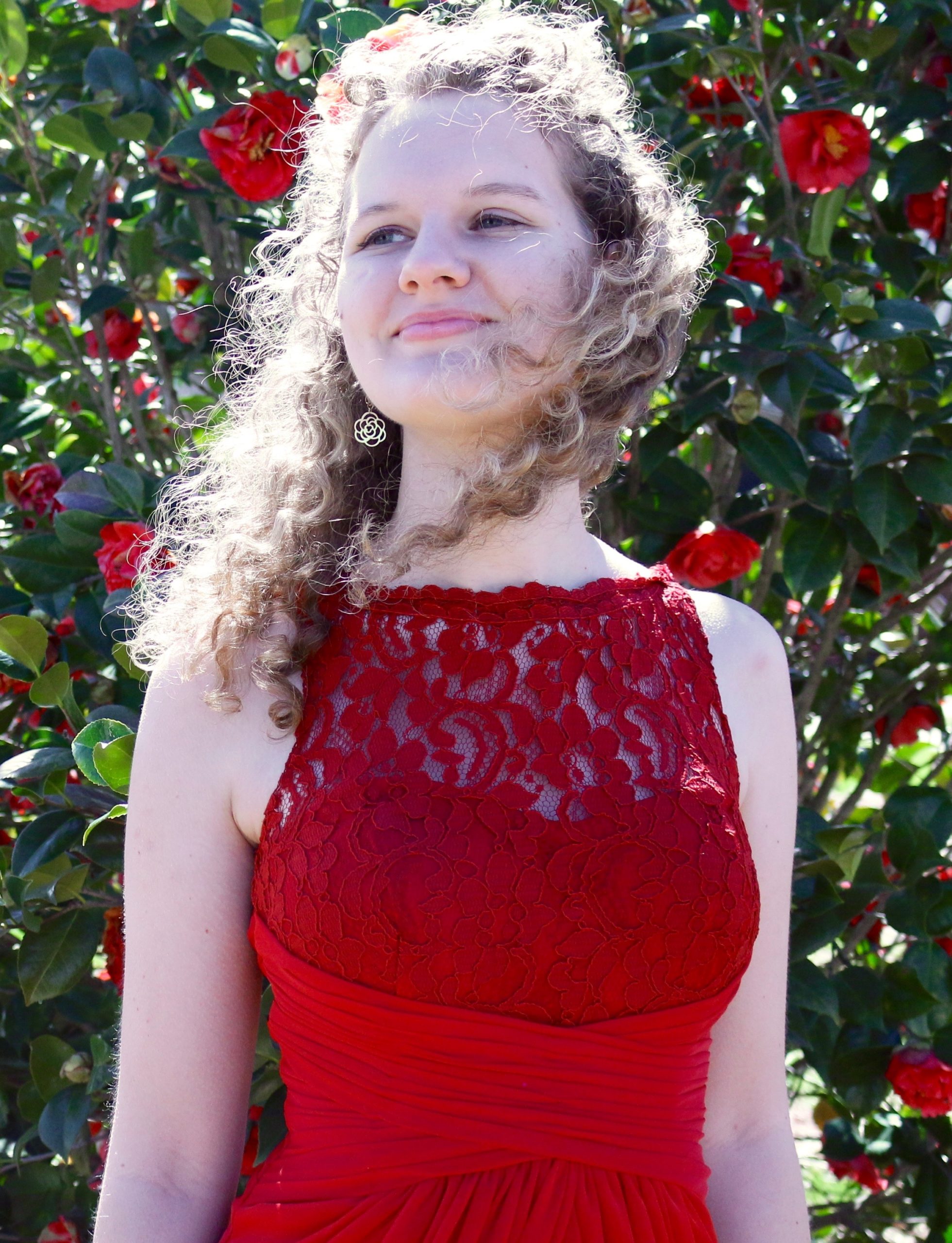 Marianna Brickle  violin viola
Dr. Marianna Brickle is an orchestral and chamber musician, recitalist, and educator based in Johnson City, Tennessee. In the summer, she is on faculty at Blue Lake Fine Arts Camp in Michigan, where she teaches aspiring young violinists and performs with faculty ensembles. She serves as Adjunct Lecturer of Violin at King University, and as a staff pianist for Milligan University. She performs with the Asheville Symphony Orchestra and Johnson City Symphony Orchestra. Before relocating in 2020, Marianna was a contracted violinist for the Tallahassee Symphony Orchestra, Ocala Symphony Orchestra, Sinfonia Gulf Coast, and Valdosta Symphony. She also has played with the Fairfax Symphony and Ashlawn Opera Festival in Virginia. She is an alumna of the National Orchestral Institute, Brevard Music Center, Round Top Institute and Festival, and the Duxbury Music Festival in Massachusetts.
Marianna holds both Doctor and Master of Music degrees in Violin Performance from Florida State University where she served as assistant to Corinne Stillwell. Additionally, she holds a Bachelor of Music degree in Violin Performance from the University of Maryland where she studied with David Salness. During her studies at UMD, she worked with members of the Orpheus Chamber Orchestra and the Guarneri String Quartet. In 2016, Marianna was on the faculty of the FSU String Orchestra Camp, and in the summers of 2014 and 2015, was a Marian Anderson String Quartet Teaching Fellow.
Marianna performs with her husband David Brickle as the Brickle Duo. They have performed together as guests of CUNY Staten Island, and in Puerto Rico as guests of Puerto Rico Baptist College. In 2020, they performed for the Wiregrass Music Teacher's Association in Alabama, and in 2021 gave a virtual faculty recital at Milligan University. Marianna enjoys programing lesser-known American music alongside more traditional classics. Her treatise, "Rooted in America: the Roy Harris and Henry Cowell Sonatas for Violin and Piano," offers both historical and musical analysis of two overlooked pieces of the violin/piano repertoire.
Catherine McGlasson  Violin Viola Piano                                                Artistic Director
Catherine McGlasson, originally from Kentucky, began teaching for Lexington Talent Education Association in 1972. She travelled to Matsumoto, Japan to study violin and teacher-training with Dr Shinichi Suzuki and has further studied Suzuki Method with many of the first Suzuki teachers in the United States, including William Starr, Margery Aber, John Kendall, Louise Behrend and Kay Collier McLaughlin. She served as Co-Director of the Central Kentucky Suzuki Strings Association and as Artistic Director of the St. Petersburg Suzuki Strings.
Ms. McGlasson completed Bachelor and Master of Music Degrees at the University of Kentucky in Lexington and did post-graduate study in violin pedagogy with Paul Rolland at the University of Illinois. She divides time between teaching and performing, including local symphonies and chamber groups such as the Johnson City Symphony, Symphony of the Mountains, Paramount Chamber Players, East Tennessee Baroque Ensemble, Shelbridge Players and the McGlasson-MacMillan Duo.
She was founder of the Midway College Suzuki Program, instructor of violin and orchestra conductor at Berea College and was a member of the LaMay String Quartet, which toured Kentucky and surrounding states. She is active as a clinician/lecturer at various institutes, workshops and seminars throughout the United States, Canada and France.

Jessica Siple  Piano
Ms. Siple  holds a BA degree from Meredith College in Raleigh, NC where she studied piano performance with Dr. Stuart Pratt, and organ with Karen Bradenburg Stephens.  She continued her post graduate studies in piano performance with Dr. Philip Howard of Middle Tennessee University in Murfreesboro, TN.
She first became aware of Dr. Suzuki's philosophy of talent training while a student at Meredith College. It was during that period that Dr. Suzuki first came to the United States with his amazing young violinists, and, seeing them perform on television, she became convinced that his understanding of  talent education was unparalleled in the world of music pedagogy.  Years later, she was fortunate enough to live in  the same community, and study with, Bruce Anderson, an amazing teacher who had spent many years in training with Madame Kataoka and Dr. Suzuki in Matsumoto.
During the years of training, Ms. Siple maintained her own Suzuki Studio in Seminole, FL as well as teaching for Mr. Anderson when he traveled.  She taught in the Suzuki Intenational Workshop held in Jacksonville, FL where Madame Kataoka was the principle teacher.  During that workshop, she participated in a masterclass conducted by Ms. Kataoka.
She has been a church organist since graduating from college, and now serves as choirmaster at St. John's Episcopal Church in Johnson City, TN.  She was the music teacher for Wellington Schools in St. Petersburg, FL, and the Children's Choir Director/Organist for Oakhurst United Methodist Church in Seminole, FL.   She was the music director for Bravo Children's Theatre.  While living in St. Petersburg, she accompanied for many local artists, and gave concerts as part of a piano duo, "Four Hands One Piano".  Empowering children to love music is her passion.
She is the mother of two daughters, Paige and Elisa, and lives in Jonesborough where she teaches private piano lessons.
Phone- 423.833.7439
Linda Waltner Violin Viola
I have taught Suzuki violin and viola as well as traditional orchestra classes since 1975, but my love of music began much earlier.
Music speaks to me. My mother told of an incident when I was a toddler. She was playing a Brahms symphony on our record player while working in another room of the house. She heard me sobbing and ran to see what the trouble was. Seeing nothing amiss, she asked me why I was crying. Between sobs I said, "The music!"
"Do you want me to turn it off?"
"NO!"
Brahms can still bring me to tears.
We had dear friends on the music faculty at the University of North Carolina who would always play their violins for us whenever we would visit. I was hooked.
At the age of three I started to beg for violin lessons. When I was five my parents started me off on the adventure of learning to make my own music.
My mother, a child of the depression, had yearned to play violin as a child, but was denied the opportunity. She wanted to make sure that I would be able to follow that path if I chose to do so.
After studying with several private teachers, as well as attending a year at the North Carolina School of the Arts, I was ready for college. I studied violin, viola, and Instrumental Music K-12 at the Eastman School of Music and Loyola University of the South in New Orleans.
After receiving a Bachelor of Music Education degree at Loyola I taught Suzuki violin, viola, and cello in the Lafourche Parish Schools. After three years I returned to my North Carolina roots where I taught junior high school orchestra classes in the High Point City Schools and played viola in the Greensboro Symphony Orchestra.  In 1983 I moved to Kingsport to teach with the Kingsport Suzuki Association, now known as the Suzuki Talent Education of Appalachia. I worked with the program from 1983 to 1995, seeing it through three different teaching locations and much growth. During that time I also played viola with the Symphony of the Mountains and the Johnson City Symphony.
I especially enjoy playing in smaller groups. I played for weddings and other events as a violist with the Highland Quartet. I play hammered dulcimer as well, and was a member of Wire Kwire, a three women group that encompassed hammered dulcimers, guitar, violin, viola, banjo, and voices. When our guitar player moved to Baltimore I was approached by a southwest Virginia Celtic band, Fire in the Kitchen. I played fiddle and viola with them for several years. I am currently playing with Silver Strings, a Celtic harp, guitar, and fiddle group.
In 1995 I migrated to a Kingsport City Schools Orchestra teacher position. I taught with the Kingsport City Schools until 2005, teaching first at Robinson and  Dobyns- Bennett and then at Robinson and Sevier. In 2005 I resigned to spend more time with my new husband Gerald and our two teen age boys.
I resumed teaching private violin and viola, teaching at our home in Jonesborough and at Lifebridge Christian Church in Kingsport.
I am truly honored to be approached by STEA to once again teach in the beautiful Renaissance Center space. I am continuing with my previous students as well.
Coming back to STEA feels like coming home.
Phone- 423.433.9455